Springtime is sump pump time!
Posted by Mack Partin on Mar 10th 2023
Winter is starting to break which means rainy and wet conditions in many areas. Do you know if your sump pump is up to the challenge of keeping your home dry? I want to talk about a few pumps that are great replacements if your sump pump fails, as well as some stronger options to install. Some telltale signs you need to replace your sump pump are:
Heavy vibration while the pump is running.
Your sump pump runs all the time.
Your pump is making odd noises.
The sump pump runs for a long time without removing a lot of water.
Your sump pit and the pump are very rusty looking.
I always recommend being proactive rather than reactive when it comes to taking care of your home. Here are my top 5 recommendations for sump pumps.
1.Zoeller M63 Premium Series Submersible Sump Pump
The Zoeller M63 is the bread and butter of the sump pump world. It has a tried-and-true cast iron design. It features a 3/10 (around 1/3) HP motor, can pump water up to 2,580 gallons (about 9766.36 L) per hour at 0 feet, at 10 feet it drops to 2,040 gph, at 15 feet it pumps 1,140 gph. Zoeller includes a 5-year manufacturer warranty. It is insanely hard to beat the value you get out of this pump.
2.Zoeller M98 Cast Iron Effluent or Dewatering Submersible Sump Pump
This pump has a stronger motor than the M63 but comes in at a higher price. The M98 cast iron sump pump doesn't have the same sterling reputation as the M63 either. If you need a pump with some additional headroom, the M98 is a great option. The Zoeller M98 sump pump can pump up to 4,320 gallons per hour at 0 feet and drops to 3,660 gph at 10 feet, 2,700 gph at 15 feet, and 1,500 gph at 20 feet. Zoeller includes a 5-year manufacturer warranty.
3.Liberty Pumps 457 VMF 1/2 hp, Submersible Sump Pump
A cool running and efficient motor, the 450-Series features a deep-finned powder coated aluminum motor housing. The vortex impeller permits passage of solids without clogging. This pump at 5 feet of head, is capable of pumping 49 gallons per minute or 2940 gallons (about 11129.11 L) per hour. It's topped-off with a quick-connect 10-foot power cord that allows you to get up to 25' length if needed. Liberty Pumps VMF switch, the 450-Series offers a superior value in a 1/2 hp pump.
4.Little Giant 6EC 1/3 HP Sump Pump
Little giant has always made space saving and creative products. The 6EC-CIA-SFS sump pump is no exception. This pump at 5 feet of head, is capable of pumping 3000 gallons per hour. The 6EC-CIA-SFS sump pump is designed of heavy-duty cast-iron construction for durability. A great and cheap option for light effluent applications.
5.Zoeller M53 Mighty-Mate 53 Cast Iron Sump Pump
Finally, this is a great option for Zoeller. The M53 Mighty-Mate is an inexpensive reliable sump pump. The M53 has a max flow rate of 2,580 GPH and 1,140 gallons per hour at 15 feet, making this pump a strong option at its price point. Zoeller's same incredible 5-year warranty also comes with this pump.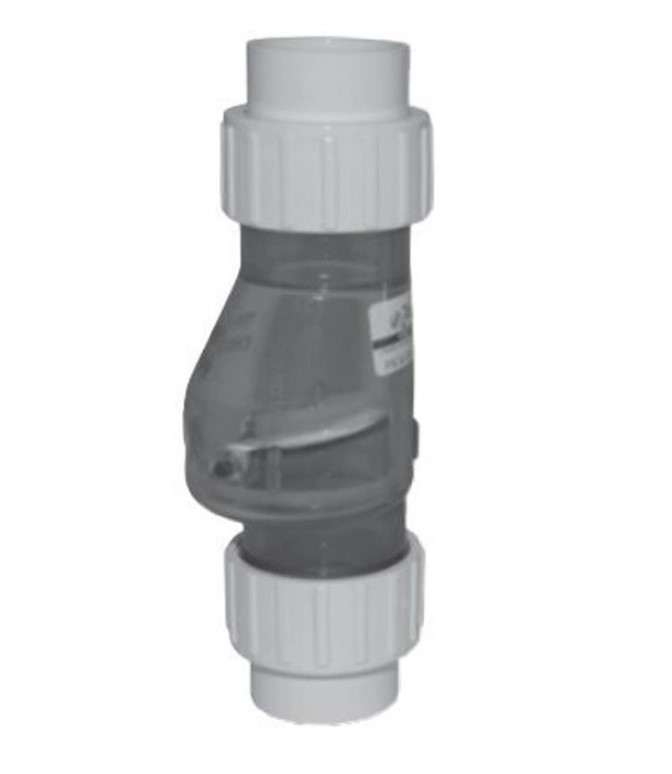 Of course, there are many sump pumps on the market and sometimes getting a direct replacement can be a lot less work and more cost effective than upgrading to a different brand or style. I always recommend changing the check valve on your discharge line when you replace your sump pump. It only takes a few minutes to do, and they don't cost a lot, but a failed check valve can end up being very expensive. If the valve fails and stays open all the time, a ton of water will flow back into the sump pump cause the pump to run more than it needs to. If a check valve fails and it stays shut, it won't let your sump pump discharge water.
As always, if you have any questions, please feel free to contact us.