Deep dive on Saniflo
Posted by Mack Partin on Feb 2nd 2023
Saniflo offers many above ground plumbing solutions to install bathrooms, kitchens, and laundry rooms without breaking concrete. . I want to touch on some cool products Saniflo offers as well as some great tips for maintenance of your SaniFlo system.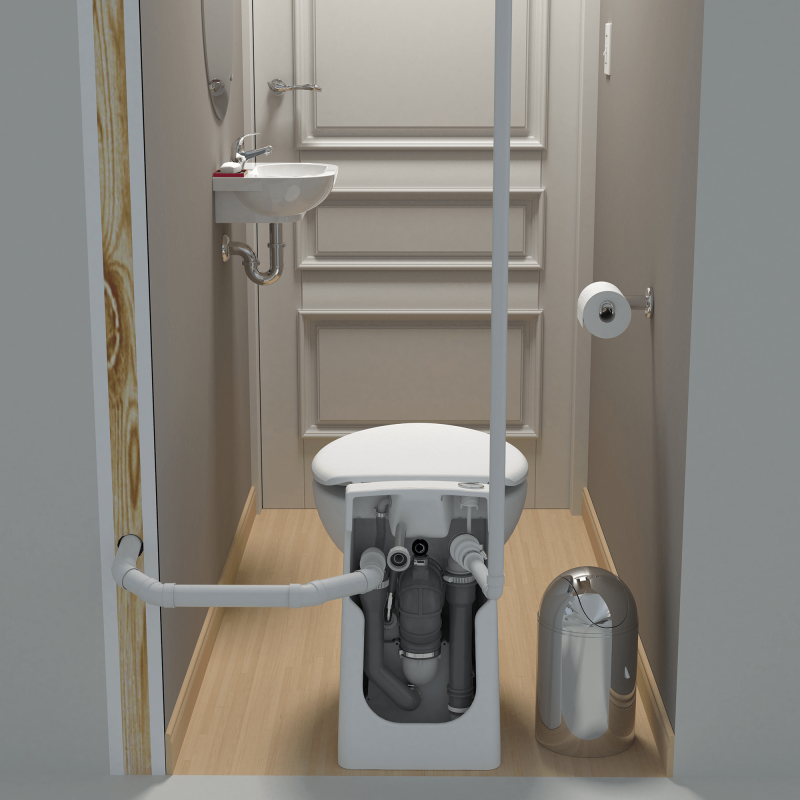 Adding a Half-Bathroom
This is such a cool and straight forward solution to adding a half-bathroom anywhere you would like. The Sanicompact is a dual flush toilet that can not only grab the lavatory sink drain, it hides the macerating pump that is designed to remove waste 9 feet below the sewer line or 120 feet away from the soil stack. The discharge elbow on the back of the Sanicompact can be rotated 360 degrees to fit any type of installation required. A non-return valve, which comes already assembled on the discharge elbow, prevents back flow into the unit. The wastewater drains into a 1 1/4" hose connection at the back of the toilet. The system turns on automatically once water is drained through a sink. You will need an electrical outlet for the macerator/pump to be connected to a Ground Fault Interrupter (GFI) circuit.
Solutions for a Full-Bathroom
The Sanibest Pro comes with an elongated toilet (tank and bowl) with an elongated toilet seat, and the Sanibest 1 HP pump. The pump uses a grinder system which can handle sanitary products like sanitary napkins, cotton swabs, and dental floss. The pump can sit directly behind the toilet, or you can get an extension pipe to hide the pump behind the wall. The pump can discharge up to 25 feet below the sewer and 150 feet away from the soil stack. Sanibest Pro can also be tied into a variety of other sanitary fixtures such as a sink, a bath/shower, a urinal, and even a washing machine through an indirect connection. All plumbing codes require connection to a vent system. Please note that the vent system should be a two-way air vent. The use of mechanical vents, air admittance valves, or similar devices are not permitted as these are considered one-way air vent systems. You will need an electrical outlet for the macerator/pump to be connected to a Ground Fault Interrupter (GFI) circuit. Maintenance can be done easily without having to disconnect the pump from the toilet or the rest of the plumbing installed.
Maintenance
To get the best performance out of your Saniflo product it is recommended that you use Saniflo Descaler Cleanser. This is formulated to clean and descale all of the internal components in your system. Laboratory formulated with phosphoric acid, concentrated for optimum cleaning power, and harmless to septic tanks, using SanifloDescaler to clean your pump helps ensure that the pump lasts as long as advertised. Performing this maintenance is simple and can be done in just four steps:
Disconnect from main power.
Pour the solution inside the bowl and flush the toilet once.
Let the solution sit inside the toilet and pump for a couple of hours.
Connect to main power supply and flush the toilet a couple of times.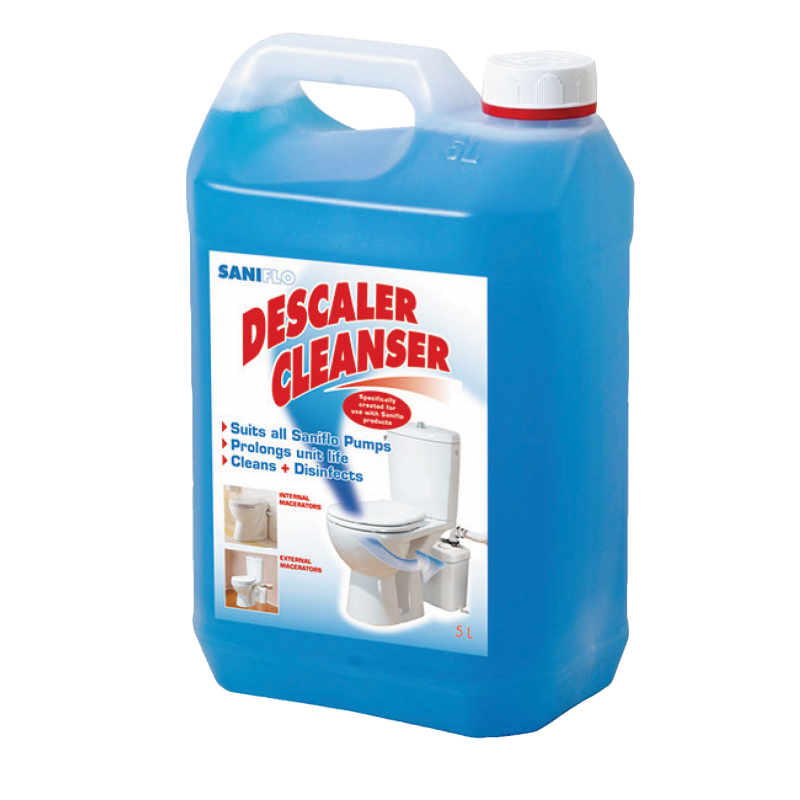 It's that simple to keep your pump in tip top shape. Compatible with Saniplus, Sanibest Pro, Sanigrind Pro, Sanicompact, Saniaccess 2, and Saniaccess 3.
Sanialarm
Any time I talk with a customer about Saniflo pump I always recommend adding a Sanialarm. It alerts homeowners if the pump is not responding and there is high water inside the pump. The alarm makes a continuous 80 dB warning sound until it is switched off or the problem is fixed. The Sanialarm is battery operated which is perfect if you lose power and water keeps getting used in the home.
Condensate Pumps
With condensing water heaters and boilers becoming more popular, because they are an energy efficient and effective way to heat water, Saniflo brought their know how and expertise to provide solutions to help neutralize and drain the condensate created.
If you have any questions, feel free to contact us.